DISCORE Invited Speaker Session: Dr. Philip Durrant
We are more than happy to announce that the DISCORE talk series continue with Dr. Philip Durrant from the University of Exeter. Dr. Durrant will give a talk titled Corpus Research for Writing Development on January 21th, 2021 at 19:00 (UTC+3).
For more information about the session, please visit our session schedule page.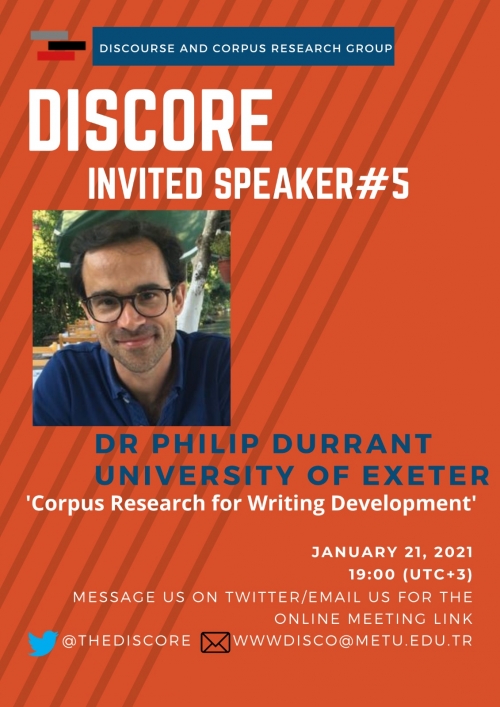 ---
Last Updated:
28/01/2021 - 13:40